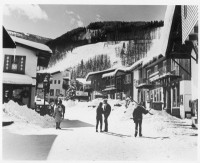 Click below for community resources that may interest you:
1)Addiction Recovery
2)Children and Adolescents
3)Faith Based Youth Programs
4)Family
5)Crisis Information
6)Holistic Therapies
7)Exercise and Fitness
8)Education
9)Mindfulness and Meditation
10)Group Options
ALCOHOLICS ANONYYMOUS (Eagle County) – Meeting schedule for Vail, Minturn, Beaver Creek, Avon, Edwards, Eagle, and Gypsum.
AL-ANON (Eagle County) – Meeting schedule for Vail, Minturn, Beaver Creek, Avon, Edwards, Eagle, and Gypsum.
PHOENIX MULTISPORT – Phoenix Multisport fosters a supportive, physically active community for individuals who are recovering from alcohol and substance abuse and those who choose to live a sober life.  (Unfortunately, locations are in the Front Range and not yet in Eagle County).
VAIL VALLEY YOUNG LIFE & WYLDLIFE – Provides the opportunity for middle school and high school students to build strong, lasting relationship with caring and supporting adults in the community.
TRINITY CHURCH YOUTH GROUP – 4th and 5th grades meet once a month; 6

–

8th grades meet on Wednesdays at 6pm; 9-12th grades meet on Wednesdays at 7:30pm.
MOUNTAIN JEWS – Jewish youth group for teenagers that does occasional community service projects as part of their mission.
CRISIS: Information about Physical, Emotional Sexual, & Drug Abuse
BRIGHT FUTURE FOUNDATION – Empowering individuals and families affected by domestic violence and abuse to lead safe, productive lives through prevention services, advocacy, crisis intervention and recovery services.
SPEAK UP REACH OUT – The Suicide Prevention Coalition of Eagle Valley is a group of individuals throughout Eagle County who are dedicated to providing suicide prevention education and resources for those in need.
SECOND WIND FUND – Serves our community as a non-profit organization striving to reduce the incidence of teen suicide by creating a local network of counseling services for uninsured and underinsured youth at-risk.
 HOLISTIC THERAPIES: Information about Physical therapy, Acupuncture, Chiropractic
SKI THERAPY – Offering services for emotional healing in a natural setting.
WECMRD (Adult) – WECMRD offers affordable recreational and fitness programs for men and women such as yoga, zumba, pilates, TRX, soccer, karate, hulla-hooping, basketball and more.
SYNERGY VAIL – pilates, TRX, yoga, massage
DOGMA ATHLETICA – yoga, fitness, cycling, weight room, and cardio.
Other – AVON REC CENTER, GYPSUM REC CENTER, WESTIN, VITALITY CENTER, VAIL RACQUET CLUB
VITALITY CENTER – guided meditation
MEDITATION VAIL – Meditation Vail offers clear instruction and guidance in rational mindfulness through weekly classes and monthly weekend retreats. Personal one-on-one instruction and coaching is also available.
INSTITUTE OF TRANSFORMATIONAL STUDIES – Programs offering teachings that ground ancient traditions for the modern world, uniting mind, body, emotion and spirit.
DIALECTICAL BEHAVIOR THERAPY (DBT) – The Living Better Group is a 7-week group experience designed for all types of people who are looking to learn and practice specific skills to reduce chaos and confusion in the their lives so that they can be more happy, healthy, and successful.  Modules include: core mindfulness, interpersonal effectiveness, emotion regulation, and distress tolerance.