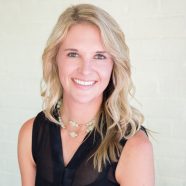 Psychology. Mindfulness. Consulting.
The relationship between client and therapist is important. I work to meet clients where they are, paying special attention to creativity and positive human potential.   I seek to uncover and establish an empathic, trusting, and comprehensive relationship with each of my clients providing the context for understanding the challenges and difficulties that brings them into therapy. My clinical work focuses on mind-body awareness (Mindfulness) and interconnection, while also emphasizing mental health wellness not mental illness.  I specialize in a variety of areas including: emotional struggles, anxiety, depression, relational problems, LGBTQ+, and addiction.
I have attended universities in Colorado including the University of Colorado and Naropa University in Boulder. I am also a candidate for a doctoral degree from Saybrook University in San Francisco, California. Additionally, I am passionate about prevention and education with mental health concerns and how we can better connect and care for others and ourselves and teach graduate level students in meditation, writing, and psychology. In my free time I enjoy exploring the Rocky Mountains, meditating, writing, photography, and spending time with my family.